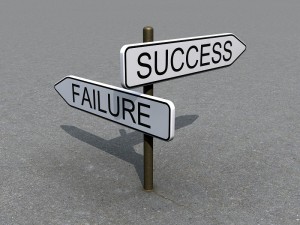 The thought of paying for college can seem intimidating – especially for someone who is just starting out on their own and is used to having certain things paid for and covered by parents, guardians, or relatives. However, student loans don't have to add additional stress to an already busy life. Let's take a look at some mistakes you can avoid to ensure your student loans are handled in a fiscally responsible manner.
Don't assume you need them. Student loans shouldn't be your first choice of paying for school, and there are ways around them. For starters, you can always seek out a school with cheaper tuition. Do you really need to attend school out of state? Does school A provide a significant advantage over school B? You can also look into factors such as attending a work-based school, scholarships, and getting a job to pay for your education while you attend. While it's possible you do need a student loan, don't assume so immediately.
Not keeping track. When you're in school, graduating and paying off your loans sounds distant. However, it comes before you realize it. Don't make this mistake of failing to organize financial records and not recording how much you owe. You'll want to have this information neatly stored when it comes time to pay.
Not making payments in school. Many student loans come with a grace period that allows you to make payments without accruing interest. Even if you're trying to make ends meet while in school, try to find a way to make small payments. It can save a substantial amount of money in the long run.
By approaching student loans the right way and avoiding mistakes like these, you can build a stronger financial future. If you need help with your student loan debt, contact  student loan debt lawyer to discuss your options.