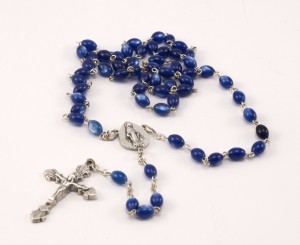 There has been an increase in interest among many to enter the Catholic church as a full-time servant in recent years. Many young women are now choosing serving in the Catholic church as their vocation, but getting into one of these religious orders isn't always as easy as signing up.  For one young woman, she was required to wait the two years it took to pay off her student loan debt balance.
Debt Free
Melanie Bruss is a 35 year old woman with the mission to help those in need and spread the gospel. Having accumulated $140,000 in student loan debt from her graduate degree in counseling from Ball State University, Bruss was unable to be accepted into the Consecrates of the Most Holy Savior. Before entering the religious order Bruss was told she must first eliminate her debt.
Knowing it would take years to pay off this debt she turned to the Laboure Society, a Minnesota organization that helps Catholic aspirants discharge their student loan debt and enter full-time service with the church. After raising more than $132,000, Bruss was able to repay her loan debt much faster and was accepted into Consecrates of the Most Holy Savior this summer after a two year debt relief effort.
Read more at: http://www.freep.com/article/20140720/NEWS06/307200079