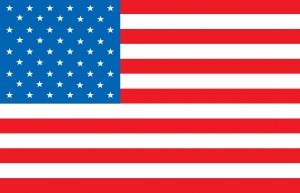 The meaning of the " American Dream?" has changed over the last few decades, but the most notable answer would have been "to own a home where my children can receive a good education." Since that dream became popular in the 1980s and 90s, it has begun to fade to a new, slightly grim picture of what having the American Dream looks like. These days, many people claim their American Dream as being debt free.
Diminishing Dream
It sounds quite sad to think that people's dreams have moved from bettering their life and the lives of their children to simply getting out from under financial hardship. But, isn't that goal one that can better the lives of a family? Absolutely!
Too many families are struggling to make ends meet and pay their debts each month. With the student loan industry being one of the biggest contributors to this burden many parents are unable to buy extra clothing for their kids, let alone own a home in a good school district. Don't let this seem pessimistic, it's an unfortunate truth; but it's doesn't have to be the future.
Building Hope
Many congressional leaders are fighting for student loan debt reform. There are bills circulating that could allow for more refinancing options, as well as extend existing loan forgiveness programs to additional borrowers. Private student loans may be already eligible for help through a direct consolidation loan, that can lower interest rates and reduce monthly payments. Federal loans may be eligible for a reduction through the Pay As You Earn program.
Borrowers that are finding themselves struggling with payments and worried about the financial future of their families are urged to seek counsel from a student loan lawyer. Experienced professionals in the area of student loan debt relief can help find a solution that fits just about any family's situation.