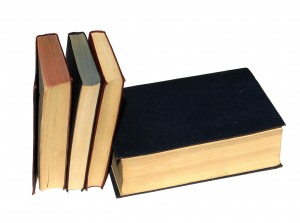 It is a common belief that student loans are inextricably tied to higher education. If a school is worth going to, it's probably expensive. And, if a school is expensive, you probably can't afford going to it without student loans. None of this, though, has to be true.
First of all, for a bachelor's degree, it may not be as important to go to the expensive school. Many students are opting to go to a school in state, which reduces cost. When they go to graduate school, they spend more money.
Look into grants and scholarships, and be sure to fill out the FAFSA. You may be entitled to need-based awards that can greatly reduce the out-of-pocket cost of going to school.
Consider going to a junior college or a technical school before attending a university. Often, these schools are much more cost effective and will give you a set of skills that could be extremely valuable in finding work quickly and can help you pay your way through additional schooling. There was a time when it was very commonplace to work a full-time job during the day and go to school for a four-year degree at night.
You may also consider joining the military. In addition to the work ethic and discipline you'll learn, the military has programs to help servicemen and women financially through school.
Remember that student loans cannot be completely erased through bankruptcy – another great reason to pay your way through school. If you're in a situation that you need to declare bankruptcy, ask a student loan debt attorney whether your student loans can be erased.