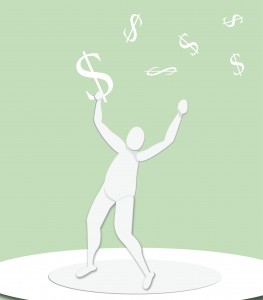 There is no shortage of students who have found themselves in a situation where they cannot pay back their student loans. Once they reach this stage they believe that there is nothing they can do and that their life is ruined financially. If there is a garnishment put on their wages they will never be able to live comfortably on what is left and perhaps be in this situation for many years.
A lot of students who have student debt don't just have small amounts of money that they owe, some owe a great deal and no matter how they go about it this is going to take years to pay back. Unfortunately many of these individuals in this situation have not been able to find the work that they were counting on to bring them in enough money to be able to make the payments on this debt.
There are various stages that the student loan can be at. It can be in a loan deferment where a postponement of repayment has been agreed upon. It can be in loan delinquency where payments are not being made when they are due. Then they may be in loan default which means the agreement of repayment of the loan has not been met and legal action can be taken to collect the loan.
The wisest step a student can take in any of these situations is to seek out the help of a student loan lawyer who can assist them with this situation.