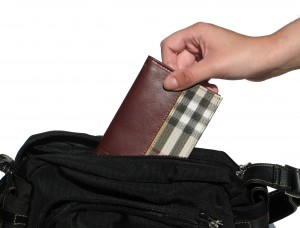 If you are on the road to graduation you probably are keeping the thought of your student loan debt payments far from your mind. Between working, studying and friends who has time to stress over a payment they won't need to make for another year or more? The fact is, you need to make time to prioritize your plan for your future student loan payment. Here are some ways to get a jump on paying down your student loan debt:
Pay or save — Even if you haven't graduated you should be actively paying on your loans or saving for the future payments.  Putting any extra cash you can spare each month into an account can really help you trim your balance when you graduate, or at the very least have an emergency fund to help you keep up with payments while you are job hunting.
Don't skip the grace period — You are usually allowed six months after graduation before you must start monthly payments on your loans. If you can afford to start paying right away, do so. It could be the difference in a thousand dollars or more. Why delay the inevitable? If you can pay now its beneficial to you, and pay more than the minimum whenever possible.
Know your servicer — Lenders often trade loans amongst each other, so it isn't uncommon for your current loan servicer to be different than your original one. Always keep in contact with your servicer and know who is carrying your account. This is especially important if you are at risk of default and need to negotiate a student loan debt payment solution.
Review your payment options — There are programs that can forgive a portion of your debt after a few years of payments. Public  Service Loan Forgiveness program offers loan forgiveness to those working in the public sector, nonprofit, or education. Look into the federal programs available to see if you qualify for a loan forgiveness program.