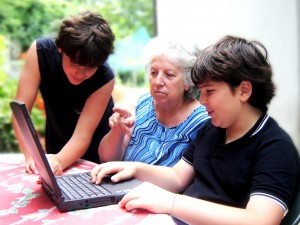 With all the talk about how students are in such dire financial situations because of their student loan debt one may think that this type of debt is on the decline. However, it is being shown that those that have graduated in 2015 have more debt now than those in the past.
It is believed that this group of students who have graduated are the most indebted ever and will probably stay that way for the next 12 months. It has been estimated that the 2015 average class graduate will have a student debt of about $35,000. This is almost twice as much as what student loan borrowers were faced with two decades before. It is also being shown that there are more students that are wanting to take out loans to be able to pay for a secondary education.
Perhaps the reason that this is happening is because young people are so concerned about finding work in their field of choice that they are trying to upscale their education, to give them a better chance to do so.
Another problem that is contributing to this is the rising cost of education whereas they student aid and grants are not increasing at the same level. Individuals that are having difficulty with student loans should speak to a student loan debt relief attorney to see what their options may be. There may be a lot of resources available to them to help with their student debt that they are not aware of as yet.