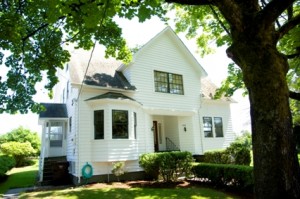 At one time student's only worried about how they were going to pay for their education. It has gotten to a point where many of them are not able to depend on their parents to pay for their education. This is partly due to the rising costs of education, and the parents simply not having the extra funds. The burden has now been placed on the student.
Many students have had to take out student loans, and many of them soon find themselves in need of the help that a student loan lawyer may be able to offer. Young people are becoming more interested in trying to invest for their future like property investment for example.  They are finding that they are not in a position to do this because of their huge student debt load.
Some experts in the real estate industry feel they are experiencing the fallout of the huge student debt that the country is face with. Others don't believe this is true. The perception is that the housing market is slow because young buyers cannot afford to buy a home even for themselves because the payments they are having to make on their student loans are just too high.
The debate concerning this is likely to go on for some time, as there doesn't seem to be any solution for diminishing the high amount owed for student debt. For the individual student who is dealing with this type of debt there may be some debt relief options that they are as yet not aware of and it's worth seeking out legal advice concerning this.